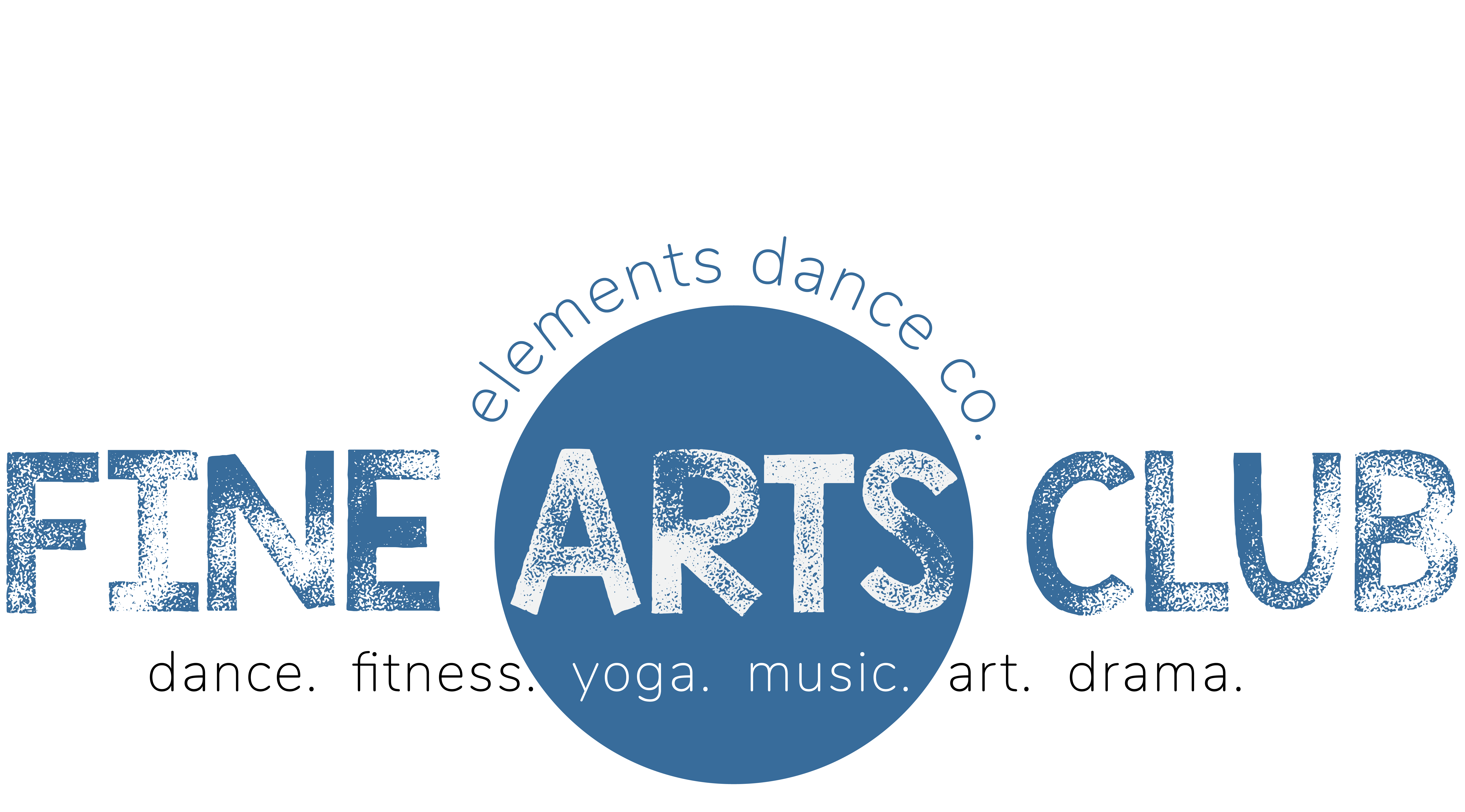 Elements Dance Co. is pleased to be an official provider of the Fine Arts Club program! This program was created by early childhood experts, and is delivered at our studio by dance teachers and educators.
PROGRAM DESCRIPTION
The Fine Arts Club is a diverse, all-inclusive program for children ages 3-5 years. It's fun and active curriculum allows children to develop social skills and talents at a young age. Children will participate in dance, yoga and fitness classes while enjoying music, art and drama lessons. Students have five lessons each day filled with imagination and creativity. The goal of the program is to enhance each child's overall development by advancing gross and fine motor skills and improving social, cognitive and emotional awareness. This is your child's opportunity to develop their confidence, spark imagination and foster creativity. It's time to get active and connect with others with a small class size in a large studio space. The program is running as a 6 week session.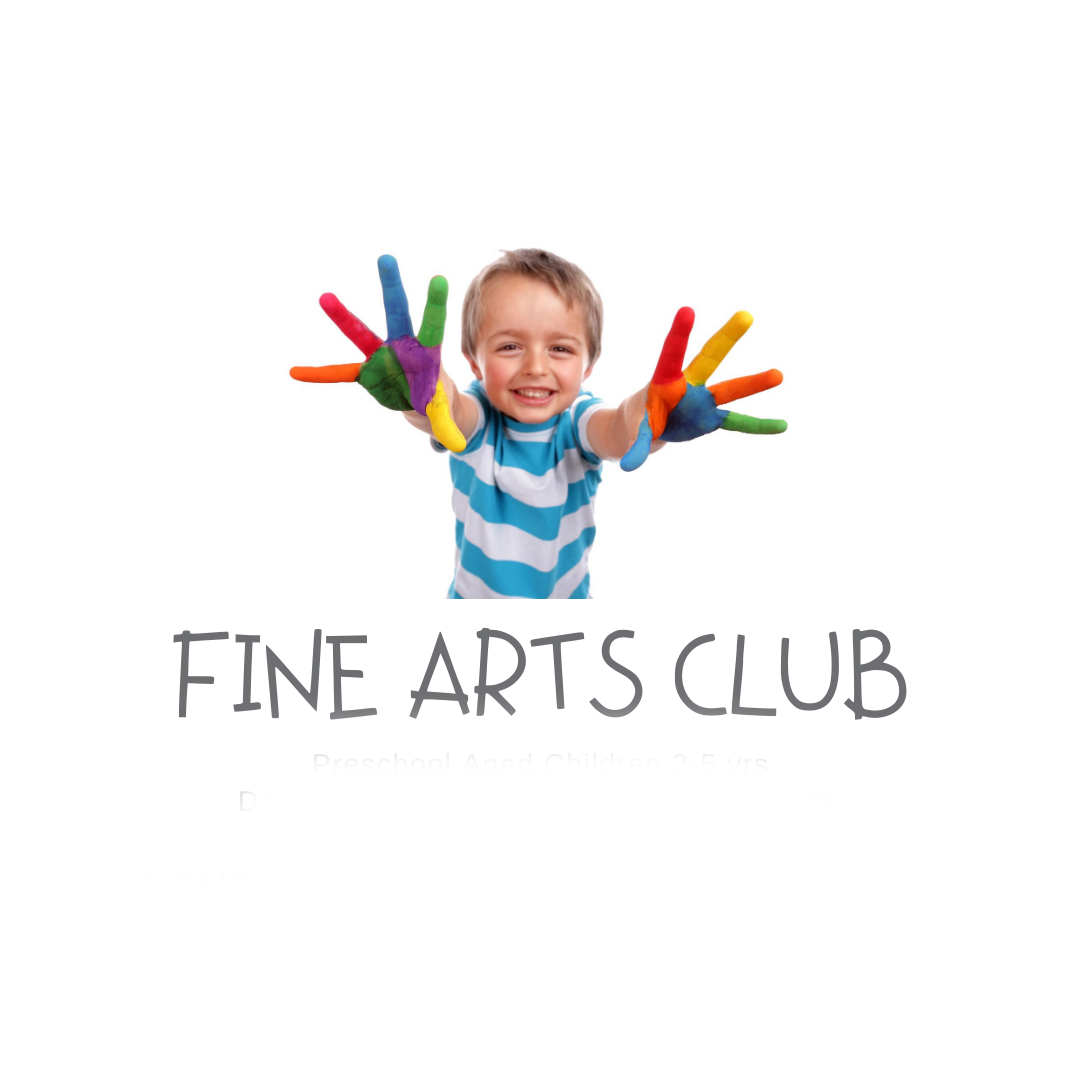 **WATCH ON SPOT TV**
You can see what is happening in the studio while your child is in class from any device. Once you are registered with us you will receive information about how to sign up for a Spot TV account.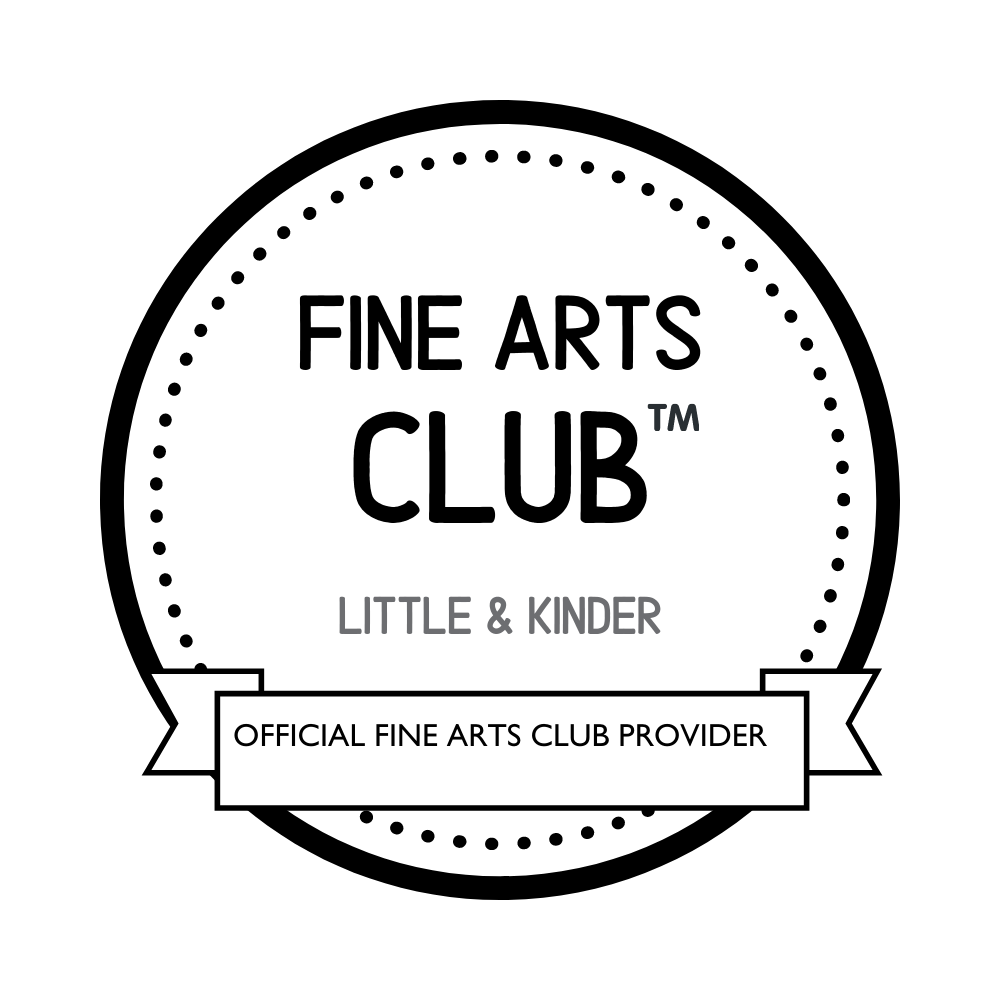 Little Movers (ages 3-4)
They grow up so fast! Allow your child to experience the next step in our Fine Arts Club program. In this interactive program, they will build on their knowledge of dance, yoga, fitness, music, art and drama through activity-based learning as they experience five daily activities. A new theme will be introduced each month including the alphabet, colours, numbers, shapes and more! Each day is filled with imagination and creativity, expertly developed with an academic curriculum to assist with their learning.
The goal of the program is to increase knowledge of our monthly themes through active academics and the fine arts. Your child will also be introduced to sports in our fitness classes such as basketball and soccer – both of which allow them to use their motor skills while incorporating their understanding of colours, counting and creativity. In addition, they will have the opportunity to play with musical instruments to bring out the inner artist in them. If you are looking for a program that is fun, active and educational – join Little Movers today!
Kinder Movers (ages 4-5)
Kinder Movers is your child's opportunity to explore the fine arts and develop talents, skills and confidence at a young age. Children 4-5 years of age will be inspired through dance, yoga, fitness, music, art and drama while making learning fun. This club designed exclusively for Kindergarten-aged students will work on refining movement, expanding cognitive skills and developing artistic abilities. We understand the psychology of learning and child development. Using project-based curriculum, which is an emergent method that allows children to take responsibility for their learning, we integrate math, science, literacy, social awareness and physical movement into the fine arts.
Our integrated approach to learning will bring themes to real life, as we believe that children learn through experience. Children will be able to experience learning through their bodies so they can remember it in their minds. Allow your child to explore the many benefits our Fine Arts Club has to offer.
Dance
Introduce your students to the world of dance. Children will learn the basics of jazz, ballet, hip hop and creative movement in a fun and encouraging environment.
Yoga
Children will enjoy the many benefits that yoga has to offer. The introduction of basic poses, stretching and learning tools will create a foundation for calmness and focus.
Fitness
Obstacle courses, gymnastic skills, and active games are incorporated to keep children moving and grooving. A focus on fitness will improve their coordination, body awareness and muscle memory.
Music
Children will enjoy nursery rhymes and classic children's songs while playing with drums and bells.Music and singing will help facilitate smooth transitions between activities and set the mood for a fun and positive class.
Art
Painting, coloring, cutting, gluing and assembling…the possibilities are endless with arts and crafts! Students will experience hands-on creativity and make crafts aligned with the theme of the day.
Drama
Students learn through their imaginations and will experience shadow play, expressing emotions, puppet theater and dress up days. Creativity is encouraged through drama games and activities.
Frequently Asked Questions
Everything you need to know before you register your pre-schooler
WHAT CAN I EXPECT FROM THE PROGRAM?
An experience that is active, educational and creative. It will build self- esteem and social skills in a positive and encouraging environment.
HOW IS YOUR FINE ARTS CLUB DIFFERENT FROM A PRESCHOOL OR DAYCARE?
Our Fine Arts Club is a fun and active program that allows children to develop social skills and talents at a young age. Children participate in dance, yoga, and fitness classes while enjoying drama, art and music lessons. Each week the students will enjoy a theme such as animals, seasons or feelings and will learn alphabet, numbers and letters. 
HOW OLD DOES MY CHILD NEED TO BE?
Little Movers: ages 3-4 (must be at least 3 years old the first day of program) Little Movers is appropriate for children at least 3 years of age with experience (at least 6 months) in a non-parented setting. Children must be fully potty trained.
Kinder Movers: ages 4-5 (must be at least 4 years old the first day of program) Kinder Movers builds on skills learned in Little Movers and is appropriate for children at least 4 years of age with significant experience in a non-parented setting. Children must be fully potty trained. Please note that we assess all of our students during the first few weeks and may make recommendations to transfer between levels, if appropriate. Our goal is to ensure your child has the best and most positive experience possible.
DO I DROP MY CHILD OFF OR IS THIS A PARENTED CLASS?
This is not a parented class – you drop off your child for the 2 hours. Parents are welcome to watch a secure livestream through our Spot TV program!
WHAT CAN I EXPECT DURING DROP-OFF? AM I ABLE TO STAY?
Our teachers are trained in child development and know how to deal with separation anxiety. You will be encouraged to say your goodbyes and allow the teachers to take your child to class. If this is your child's first time in a non-parented setting, it will definitely take time for them to feel secure and comfortable. It is common for children to cry anywhere from 5-20 minutes for the first 4-6 weeks. Our goal is to ensure your child feels safe, confident and inspired and we have outlined our integration policy below. Please note this policy may be adjusted due to COVID guidelines.
First class – Parents are invited to attend the first 15-30 minutes of class. If your child has siblings, they are more than welcome to attend as well. Children feed off their parent's energy – when the parent is relaxed, the child is more likely to be relaxed. Teachers will lead a 15-30 minute welcome orientation and connect with the parents and collect all personal profiles. This is your opportunity to get to know the teachers and connect with them. After the orientation is complete, parents will be kindly asked to leave and children will explore and interact with one another. The goal is to set your child up for success and build trust and confidence.

Second class – Parents are welcome to come in the room for the first 5-10 minutes to help their child settle. After 10 minutes we kindly ask that all parents say goodbye to their child and leave the studio. This will allow us to build trust with your child.

Third class – Parents are welcome to bring the child into the classroom and have free play with their child for 5 minutes.

Fourth class – Parents say goodbye in the lobby area and teachers bring the students back into the room. If your child cries, it is best to leave them with us so we can redirect and build rapport with them. If your child is still unsettled after 30 minutes, we will call you and provide you with an update. At this time, we can come up with a suitable plan.
WHAT IF MY CHILD HAS SEPARATION ANXIETY?
It's perfectly normal for children to have anxiety and separation issues when they first begin. Our teachers are prepared to help your child adjust to this new dynamic of leaving mom or dad at the door. In the beginning, we give your child approximately 30 minutes to ease into the class. Our teachers are well trained in comforting your child and easing them into the class. If your child is still upset and feeling scared, our teachers will call you. Usually within 3-4 drop offs, your child will understand the routine and will be comfortable with attending class independently.
HOW MANY CHILDREN ARE IN THE CLASS?
We accept 12 students in each class, and we have two teachers working with the children. Our standard ratio is one teacher for every 6 children.
WHAT IS THE BACKGROUND OF THE TEACHERS?
All of our teachers have experience working with children ages 3-5. They all possess unique certifications, degrees and diplomas, and are passionate about working with this age group!
DO I HAVE TO PAY THE FULL AMOUNT AT TIME OF REGISTRATION?
The program must be paid for at the time of registration. 
WHAT DOES MY CHILD NEED FOR THE CLASS?
Please pack a change of clothes and clean, indoor, non marking runners. Students also need a nut free snack in a lunch bag with their name on it. Please put your child's name on all backpacks, lunch bags and reusable cups.
WHAT IF MY CHILD DOES NOT LIKE THE CLASS, CAN I GET A REFUND?
We are very confident in our program, but if for some reason it is not a fit for your child we will place a credit on your account. Please note withdrawal must take place within 30 days of the programs start date. Due to the limit of space in each program, we do not offer refunds.
CAN I MAKE UP A CLASS IF I MISS ONE?
As we expect all of our classes to reach full capacity we are unable to allow make up classes. Refunds and credits are not provided for missed classes.
COST
$240 + GST
8 week program (2 hrs)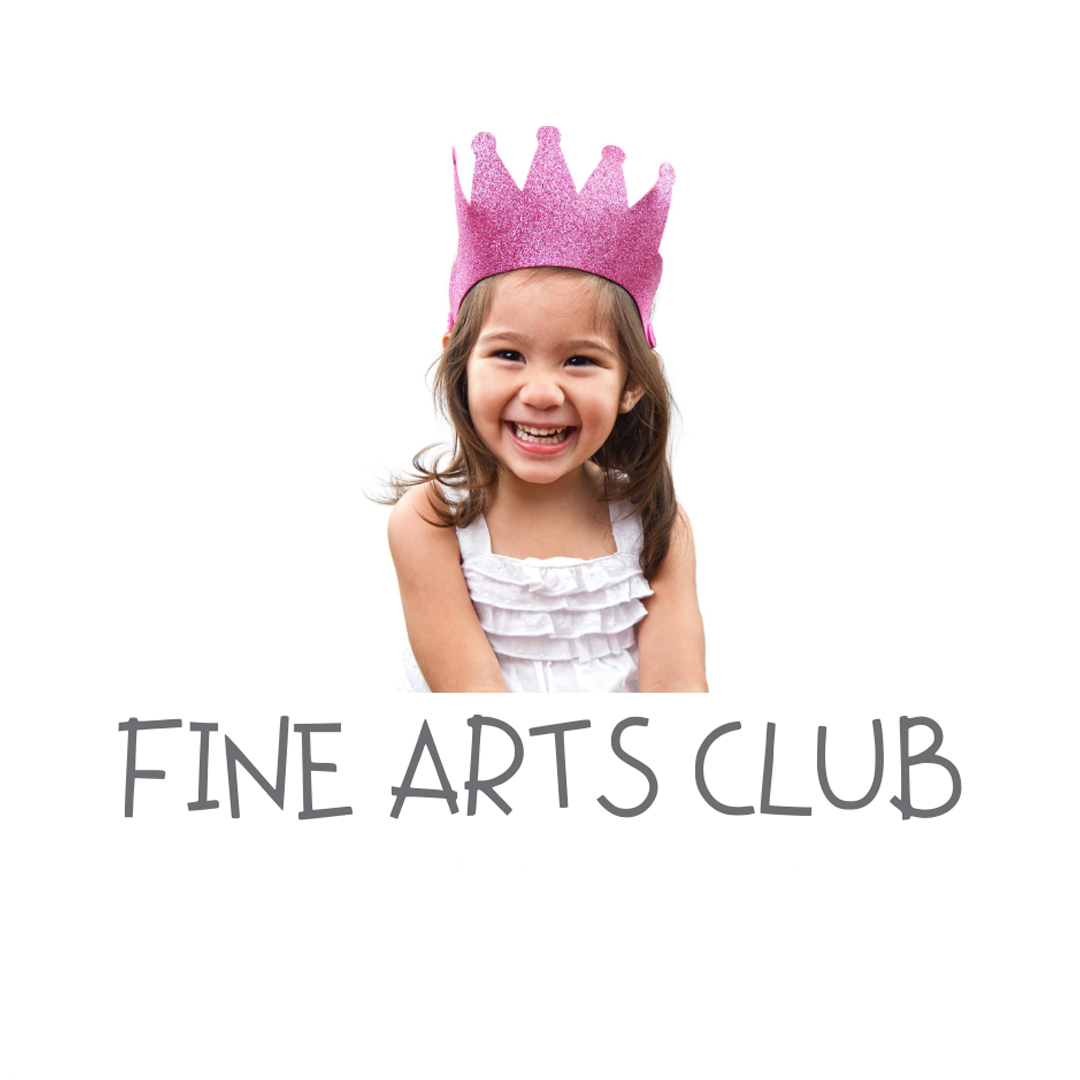 NO risk!
All fees are due by automatic credit card withdrawal the first day of class. All fees are fully refundable in the event of a government mandated shut down.

EDC
OUR VISION | At EDC, we're about more than movement - we endeavour to offer a purposeful community through dance.
OUR MISSION | Through creating in the studio, we strive to elevate and empower our students to achieve in all elements of their lives.
All Photos courtesy of Seidel Studios Photography
HOURS
Our office is open Monday-Thursday 4:00-7:00pm and Saturday 9:30am-12:00pm.