Navigating the Virtual Dance Experience
Given the current climate of our world and the restrictions on regular in-person activities, virtual learning has become a "new normal" when it comes to dance education. As a leader in our community, it is important for us to acknowledge the benefits and challenges of virtual dance classes for our students, parents, and teachers, as well as for anyone who wishes to join our virtual dance community…we're always welcoming new students at EDC whether we're online through EDC Connect or in person!
Mental Benefits
Let's start with the mental benefits of virtual dance classes! One of the biggest priorities while we "stay home" is keeping our students connected to their peers and teachers. It's imperative that students still feel like they're a part of the community, even though that community is virtual for the time being. EDC Connect provides this immense benefit for our students and teacher. Learning in an online environment is, as well as enhancing their problem-solving skills. This is demonstrated simply through the set up of technology and showing up to class. We know, it's not ideal, but we're learning to make lemons out of lemonade…a lesson we want all of our students to be able to take with them in their lives.
Another benefit is maintaining the mental stimulation that dance provides. From navigating the online learning environment, to understanding how to communicate and receive feedback through a screen, our students are learning and refining mental skills through the virtual dance experience, all whilst maintaining their dance steps and skills!
Ten months into the pandemic, we've all come to realize how important daily physical activity is, especially during these winter months when we are not able to spend as much time outdoors as we might like. EDC Connect provides a physical outlet that gets us all moving our bodies, helping us feel strong and resilient. No matter what age your dancer is, they had made incredible progress during the first months of the season, before transitioning to a virtual dance experience. The progress made in terms of strength, flexibility, and coordination are just some of the elements we hope to keep working on virtually, in order to continue to develop these skills. Even for our littles, they have developed a consistent routine with their dance class including their independence in the studio, ability to participate in a class setting, and ability to follow instructions. These are all things that can be maintained and progress through a virtual dance experience. The overarching principle is that we know that things are happening differently online, however, all these skills, plus some new ones, continue to progress in a different capacity.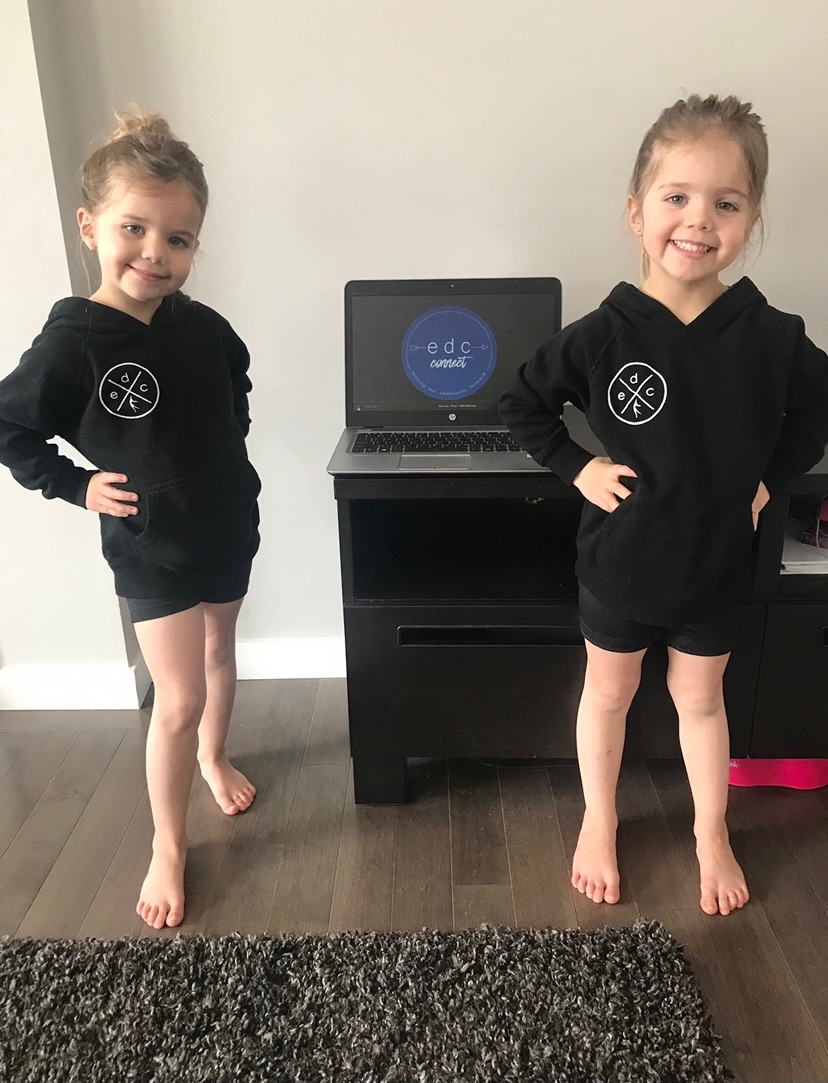 Why is Virtual Dance Challenging?
There are many challenges that we are facing together as we navigate through virtual learning and teaching!
One of the biggest factors is each of our environments. Students are now trying to dance and learn at home, which might not possess the ideal space, flooring, internet connection, etc.
With a little bit of time and creative thinking, our students can hopefully carve out a space that works and feels right for them. Dancers are used to working in a studio environment and dancing in front of a mirror- we're choosing to see this adjustment as a positive one, giving our students the opportunity to feel the movement instead of seeing it, and this will only be of benefit when that glorious day comes that we are back on that stage!
Another challenge is that we all possess different learning styles, for instance, some children learn better visually, and some learn better by physically doing. Dancers who learn from a more tactile style, are at a disadvantage because we are unable to give hands on corrections while working online. The online learning environment is two-dimensional- we are missing the entire third-dimension! This in turn can affect a child's spatial awareness and create confusion with changes of direction. On the contrary, this type of learning is challenging each child's brain to work in a different way than they are accustomed to, which is pushing them to challenge their boundaries, think critically, and persevere through the challenges.
Showing up on EDC Connect not only for themselves but also for each other is so important, but can also be a challenge some days. It is important for our students to be there to support one another, and sometimes just showing up and turning on their camera is half the battle. When the whole class is present, the group energy and mentality create such a motivating environment, and being able to see their teammates and engage with one another encourages positive morale and connection within the team. 
A Note From Your Teachers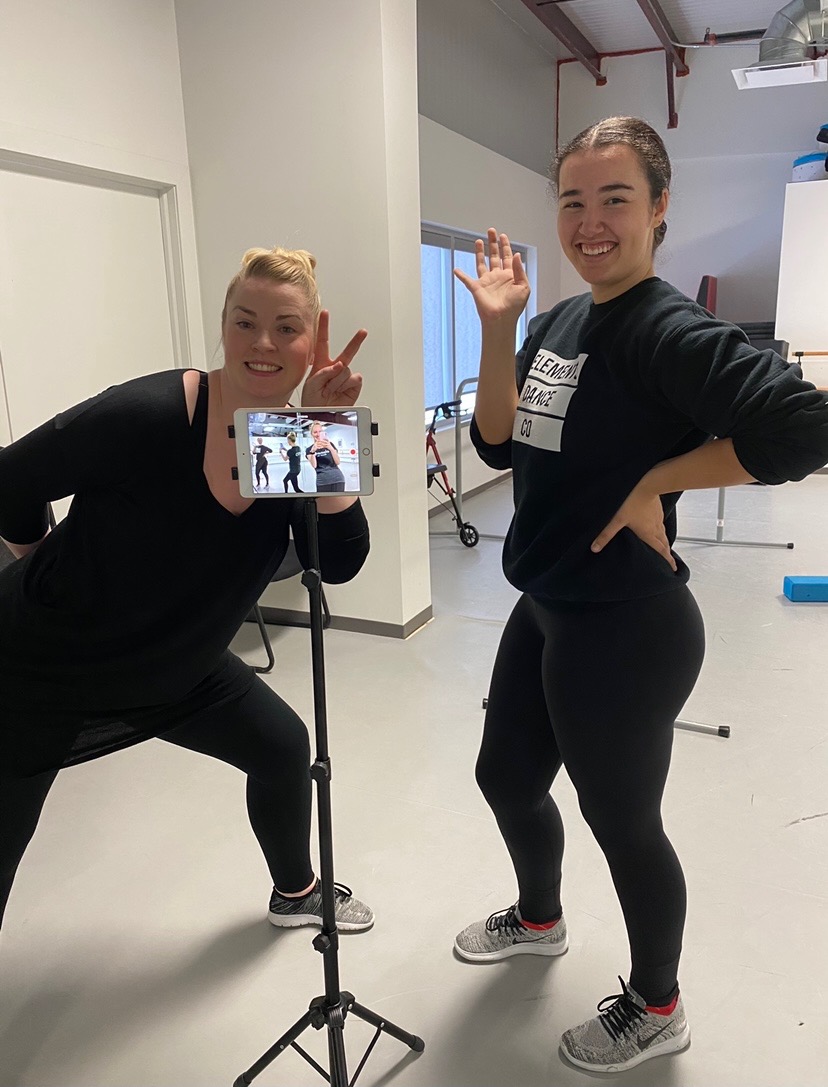 We also wanted to touch on a teacher's perspective throughout the virtual learning process. We want all of our dancers to know that this situation is a challenge for us as well. We are dealing with the challenges of technology, and being alone in a big empty room- we are used to seeing all our dancers' smiling faces and feeding off of the energy we receive from our students!
Teaching to a screen leaves something to be desired…that's for certain. You aren't alone in feeling defeated, overwhelmed, or unmotivated at times…we are all human, and we are all in this together! But also know that you aren't alone in feeling grateful, committed, and connected with your dance family. We are especially grateful to continue to be able to be there for our students in what could be one of the most difficult obstacles they have to face in their lives, and we are so proud of each and every one of our students for simply just showing up.
On those days where it seems like it's all too much, just start with that first step- showing up. We know that is often the hardest part.
It's been difficult for us to see some of our students struggling with the online learning environment and we want all our students to know that we see you, we feel you and we are here for you every step of the way! We want our virtual dance experience to continue to provide a safe, positive, and connected environment for all our students and staff. Please don't ever hesitate to reach out with any questions, comments, or concerns, as we are only trying to do our best and stay connected, while striving to continue to provide our students with a quality dance education! We are looking forward to seeing all your beautiful faces in the studio soon, but for now, we are grateful to see you through EDC Connect!
Shout Out to the Parents
We know that online activities pose a challenge for you as well. From coordinating technology, space in your homes, and getting your little (and big) ones set up on time, we see you and appreciate your efforts, as well as your constant support as we continue to navigate through not only the world of virtual learning, but also through running a small business through a pandemic.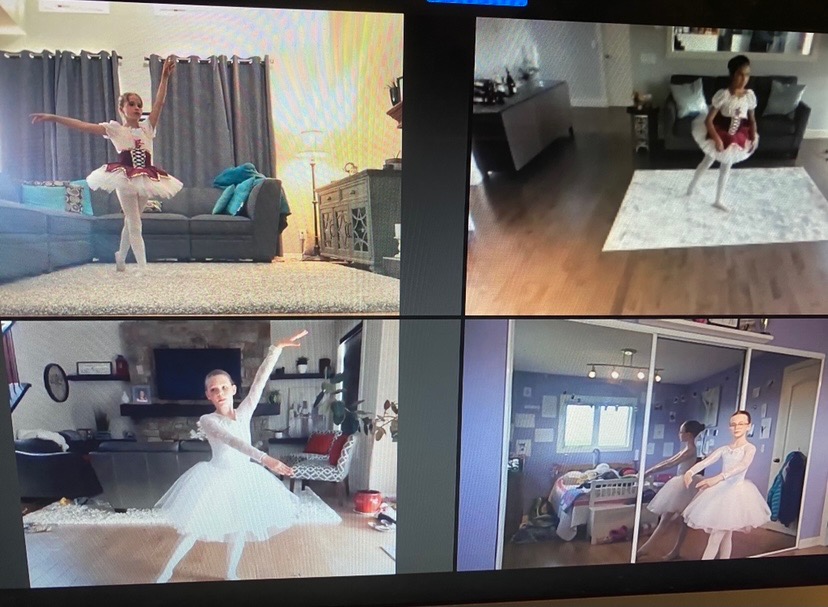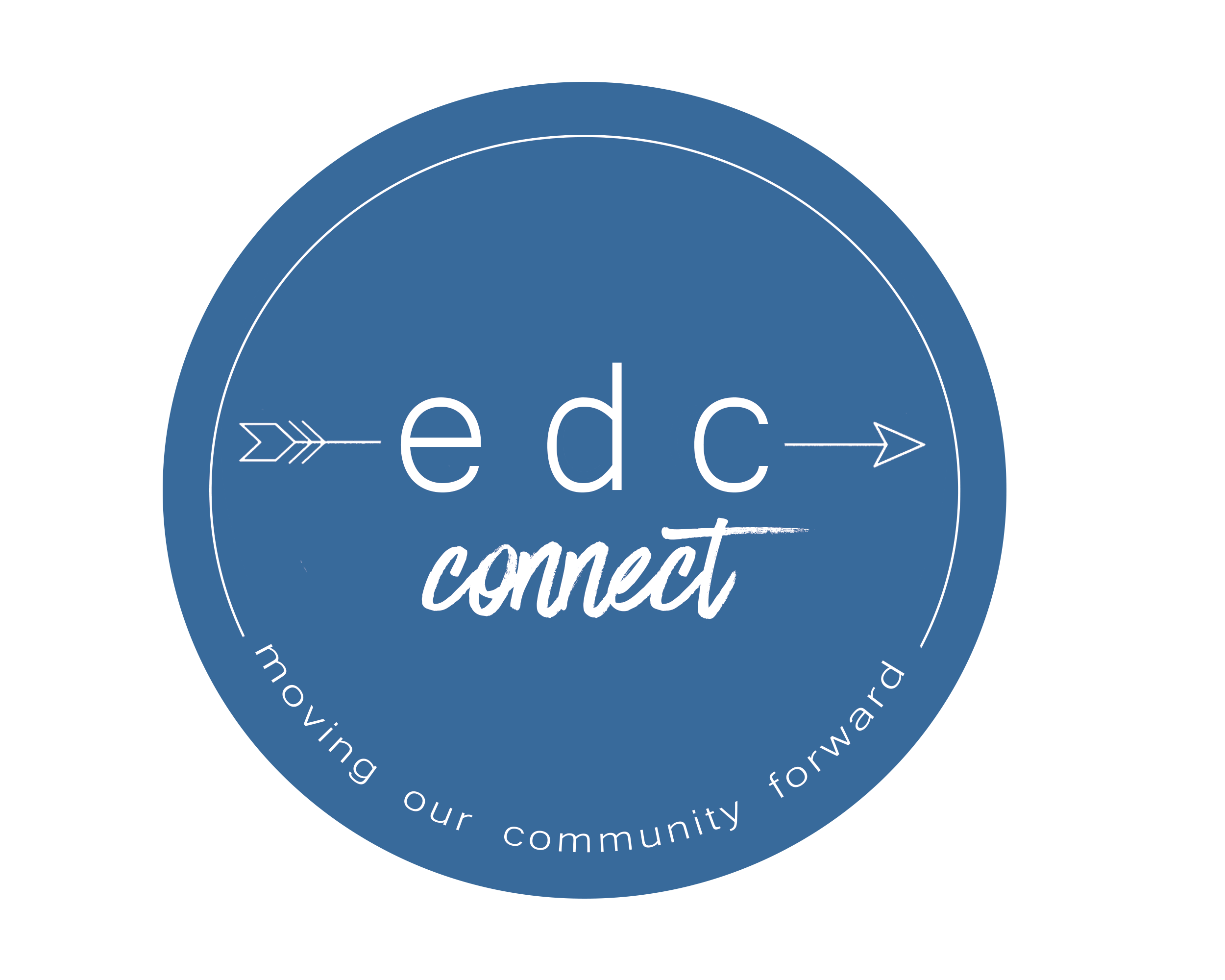 A Final Note
The silver lining through all of the uncertainty right now is that dance is something we can do at home. Unlike swimming lessons (which we suppose you could do in your bathtub…), we are lucky to be able to continue to do what we love, and stay connected as a team.
#EDCStrong