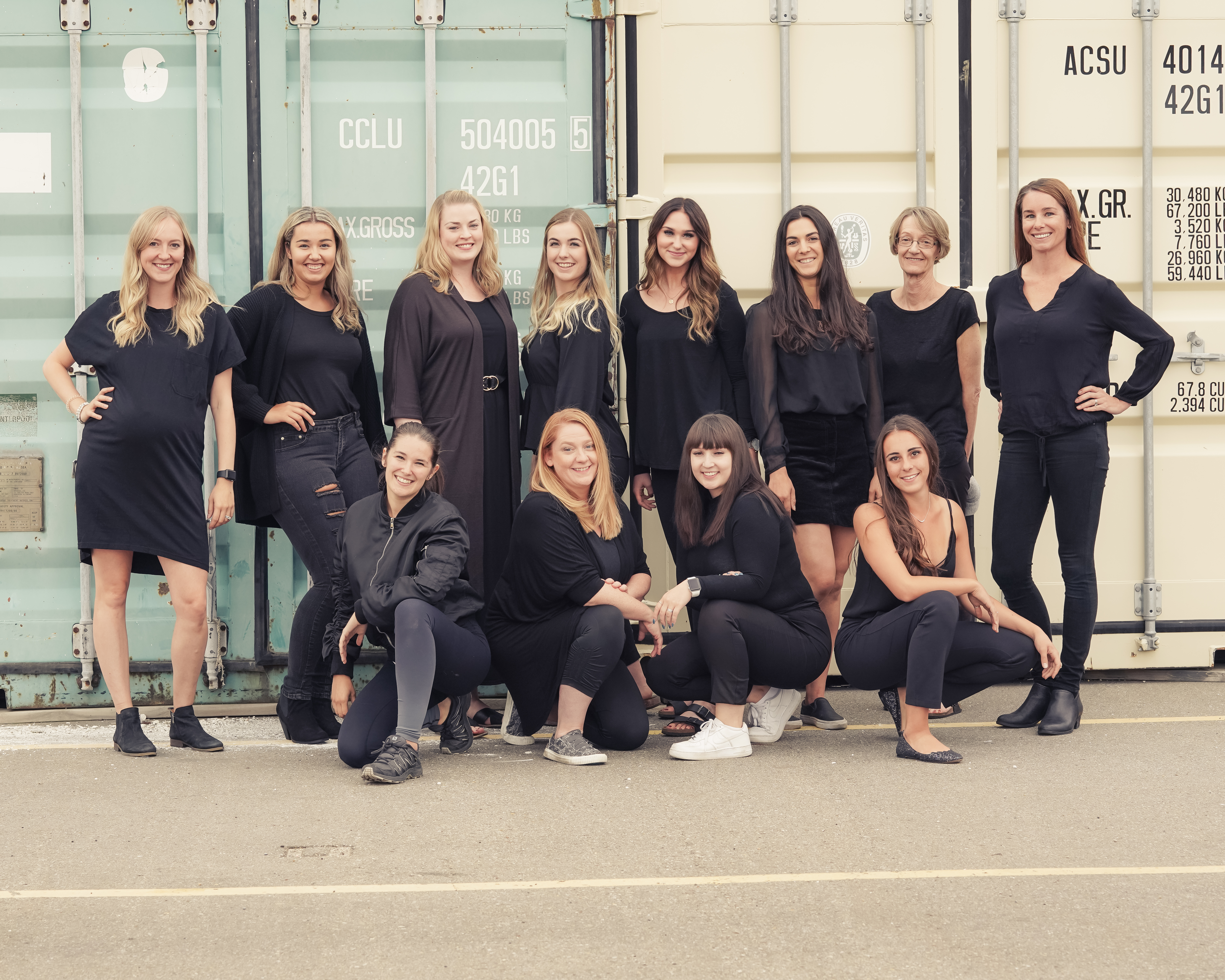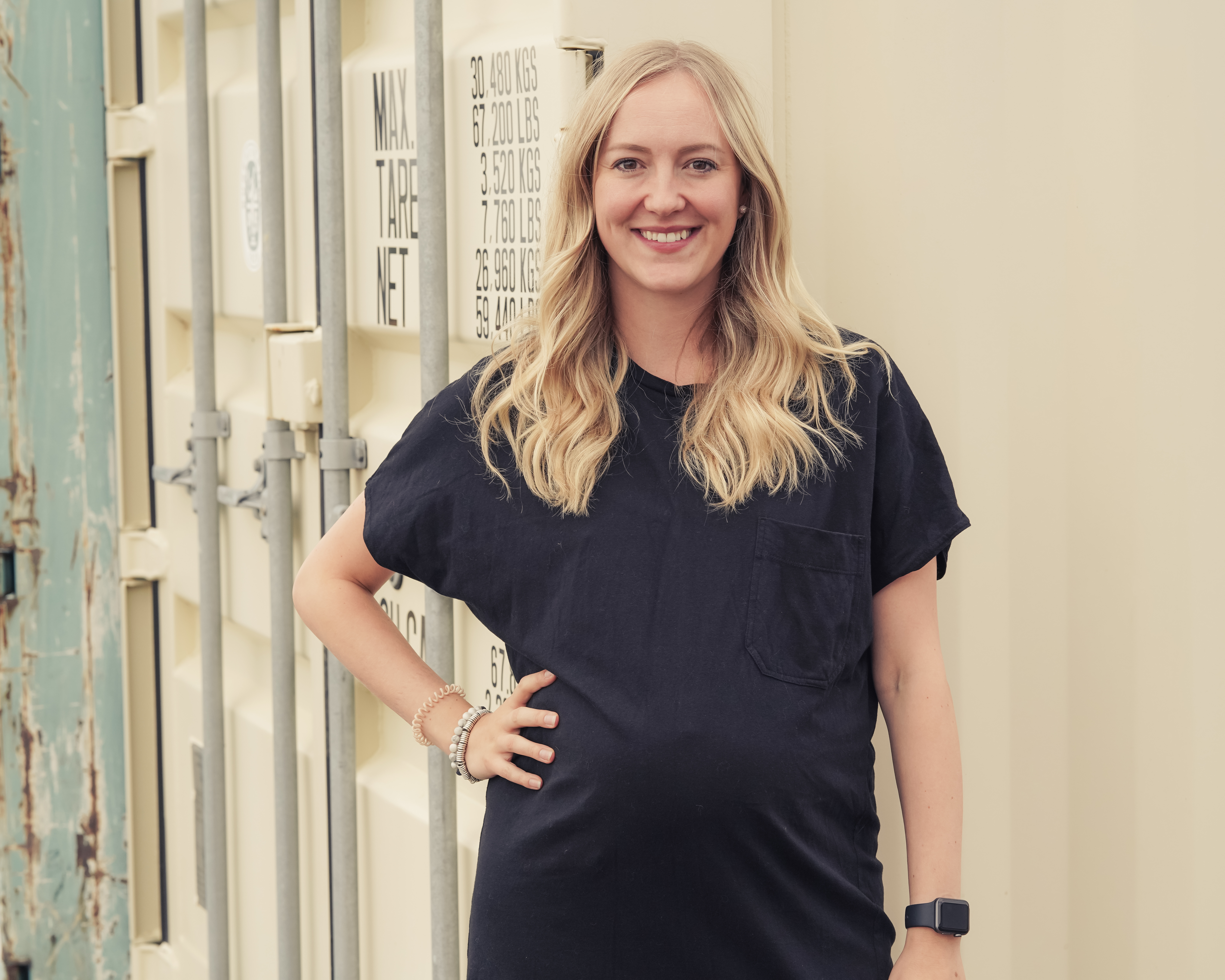 Stephanie Staniforth
(OWNER/DIRECTOR) (BFA (HONOURS), R.A.D.(R.T.S.), N.B.S. DIP.-TTP)
Stephanie has been teaching dance for over 10 years. She holds Registered Teacher's Status with the Royal Academy of Dance, a Bachelor of Fine Arts (Dance) from York University, and a diploma in ballet pedagogy from Canada's National Ballet School. She is also a member of the Professional Adjudicator's Alliance and is a certified ADAPT instructor in jazz and tap. Stephanie has won numerous awards for her choreography and her students have won many scholarships and awards at competitions across Canada. Her students have performed for Mirvish, been accepted to summer programs at Canada's National Ballet School, The Royal Winnipeg Ballet School and Ballet Jorgen, as well as full time dance programs at Centennial College, Harbour Dance Centre, Ryerson University, Simon Fraser University, University of Calgary and George Brown College.
Stephanie received her childhood dance training in Calgary and majored in dance at York University in Toronto. Her studies at York included ballet and modern technique, dance history, dance composition, anatomy and dance kinesiology. Stephanie is a graduate of the prestigious Teacher Training Program at Canada's National Ballet School. It was there that Stephanie honed her teaching skills under the guidance of Anuschka Roes and Teresa Randall, taking daily classes in ballet pedagogy, methodology, music, history and national dance. At NBS, Stephanie trained in both the Cecchetti and Royal Academy of Dance (RAD) methods of ballet however, Stephanie's specialization lies in the RAD syllabus where she has worked as a mentor for the RAD's C.B.T.S. program (a certification program for aspiring ballet teachers).
While teaching has always been Stephanie's main passion, she has also performed professionally. Her performance credits include Alliance Atlantis Films, Army of Sass, Much Music and Sarah Slean to name a few.
Stephanie is a member of the Dance Studio Owners Association and is passionate about the many different aspects of running a dance studio, though teaching remains her #1 passion!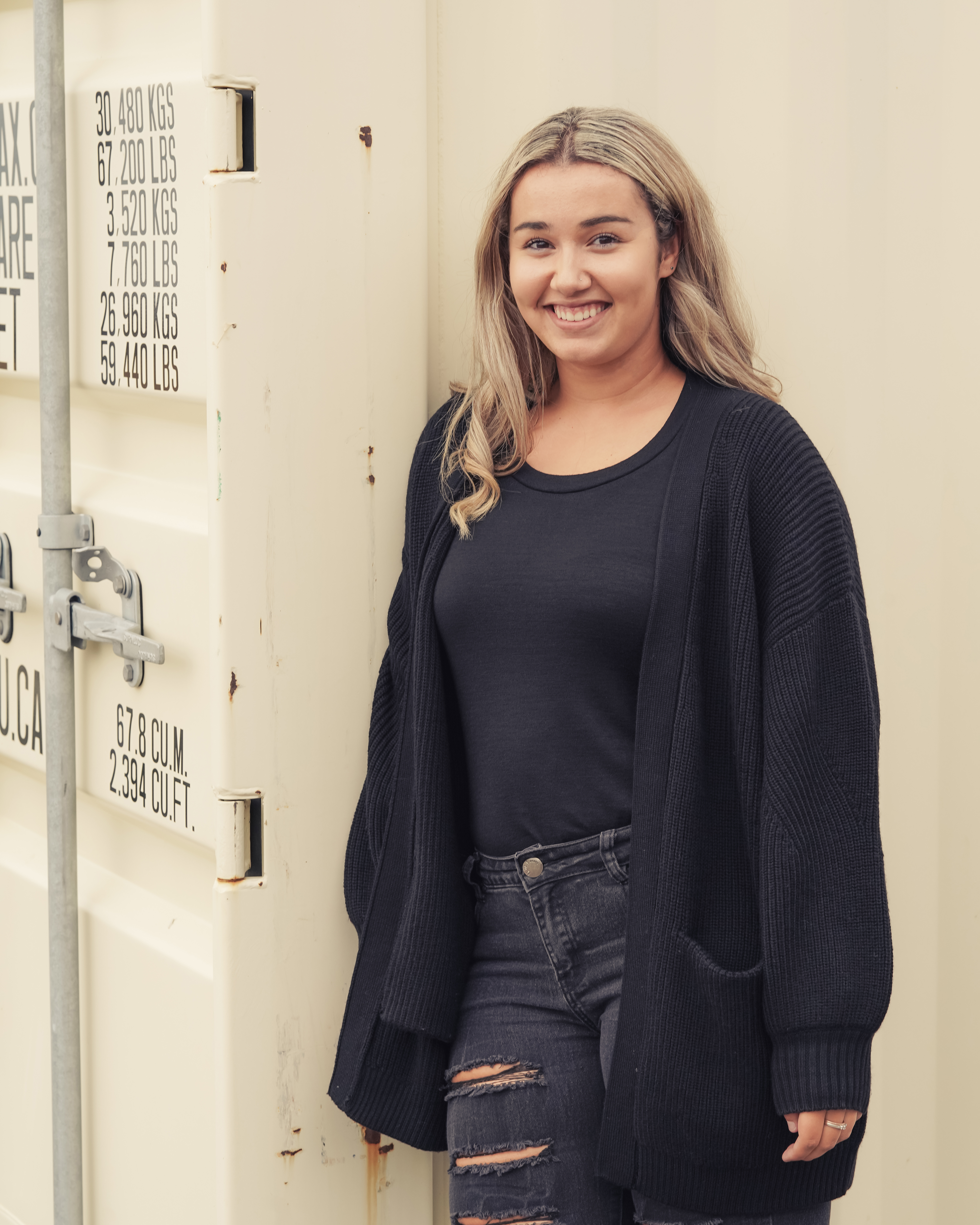 Alexa Clifton
(HIP HOP, MUSICAL THEATRE, JAZZ, LYRICAL, ELEMENTS, CONDITIONING)
Alexa grew up dancing in Calgary where she participated in many classes, workshops, and competitions, receiving numerous awards. She has travelled to New York city to take master classes at Broadway Dance Centre and Steps on Broadway, and of course to see her favourite Broadway shows! Alexa has trained in hip hop, jazz, contemporary, tap and ballet. Alexa is certified in both pilates and barre fitness, is working towards her qualifications in ADAPT jazz and tap and is certified in Acrobatic Arts level 1. She has won numerous awards for her choreography, and brings so much life to every class she teaches!
Alexa is the Co-Director of the EDC Competitive Program, runs the EDC Assistant Teacher Program and is also the manager of our Birthday Party Program. She is very excited to return to EDC for her 5th season!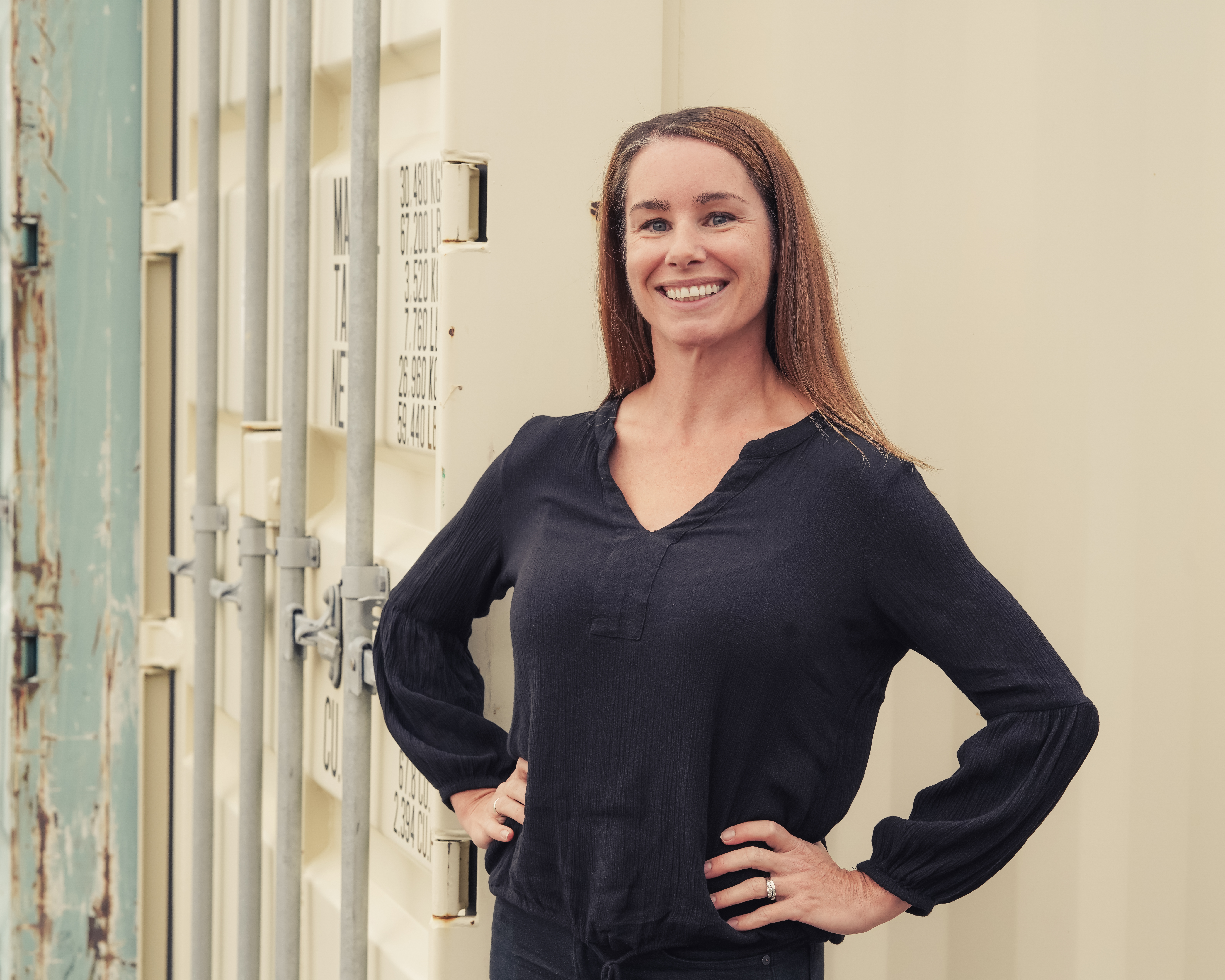 Melanie McGonigal
(TAP)
Melanie McGonigal achieved her dance education at Martin School of Dance and Baton Twirling in Regina, Saskatchewan. She completed her training in jazz, tap, and ballet through the CDTA, ADAPT, and RAD syllabi. Melanie has been teaching dance for over 20 years and has won multiple awards for her many successful dancers. She looks forward to her 4th season with Elements and the continuation of the tap dance revolution! Melanie is also a registered nurse and mother of four.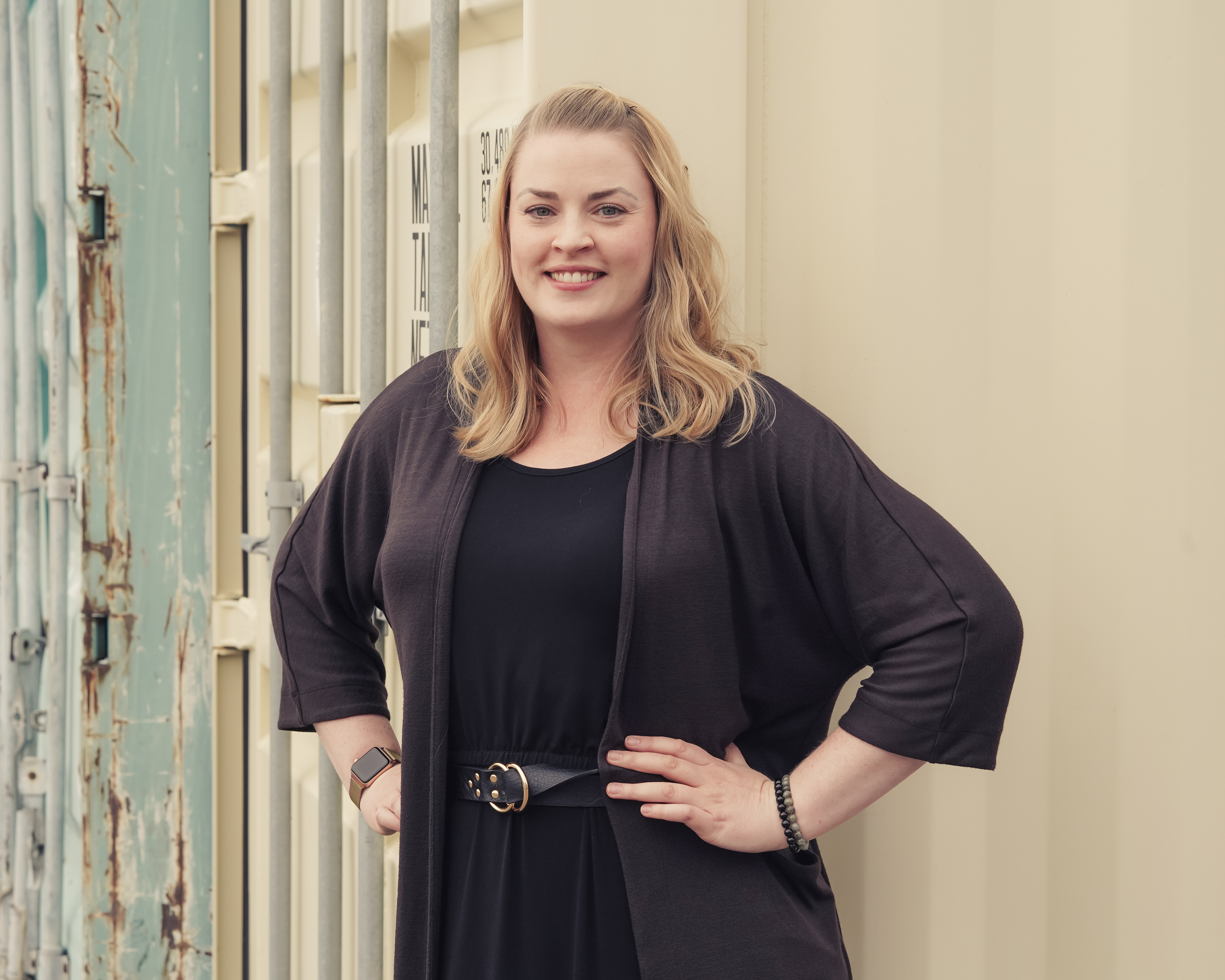 Suzanne Demers
(ACRO, BALLET, JAZZ, CONDITIONING, ELEMENTS)
Suzanne, or Suzy as she is known to her students, has been actively dancing and teaching in Calgary and surrounding areas for over 14 years.  Suzy is a celebrated dancer and instructor known for her lively choreography and unique style of teaching that incorporates both the physical and personal aspects and reasons why we dance, believing that anyone can dance, no matter what their shape, size or experience. Her love of dance is rooted in her desire to connect with students and explore movement and expression.  A certified yoga and reiki practitioner in addition to dance, she uses her knowledge of the body and movement in these areas to bring a holistic connection to her teaching. Calgary born, Suzy has trained and taught with many studios in the city and abroad and is encouraged by the talents she sees locally and loves that she can share her passion for dance in and around her home town. Certified in Acrobatic Arts, ADAPT Jazz and Tap and Progressive Ballet Technique, Suzy also has extensive knowledge of CDTA, RAD and Cecchetti syllabi.   Additionally, Suzy is always looking to continue her growth as a teacher and dancer and has trained and traveled to many places including Vancouver, New York, Los Angeles and London. Miss Suzy is excited to be returning to Elements for her 3rd season where she will also be taking on the role of Costume Coordinator!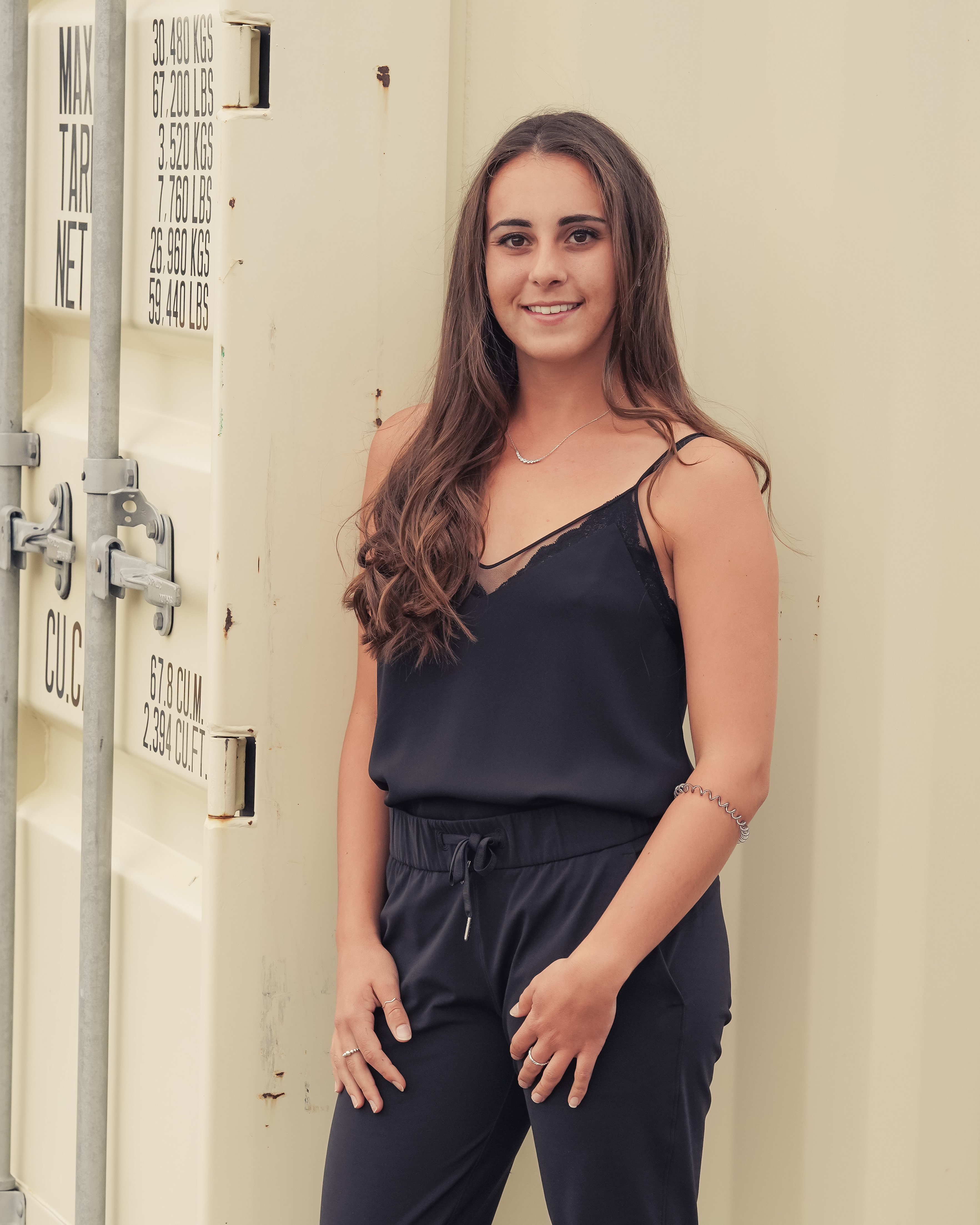 Ashley Arcuri
(BALLET, JAZZ, LYRICAL)
Ashley grew up dancing in Calgary training in multiple styles including ballet, jazz, tap, hip-hop and contemporary. She danced competitively for 10 years and completed various exams in ballet and jazz. She completed all Royal Academy of Dance graded ballet exams to the Grade Eight exam, as well as all vocational exams up to the Advanced One exam. Ashley also completed all Canadian Dance Teacher Association jazz exams to the Advanced level. After graduating from high school, Ashley was accepted to the Dance program at the University of Calgary where she spent two years in the program before transferring into the Nursing program. Ashley graduated with a Bachelor of Nursing in 2018 and has since been working at Foothills Medical Centre in the Neonatal Intensive Care Unit and at the Alberta Children's Hospital in the Paediatric Intensive Care Unit. Ashley loves working with children and is excited to start sharing her passion for dance with the kids and families at Elements.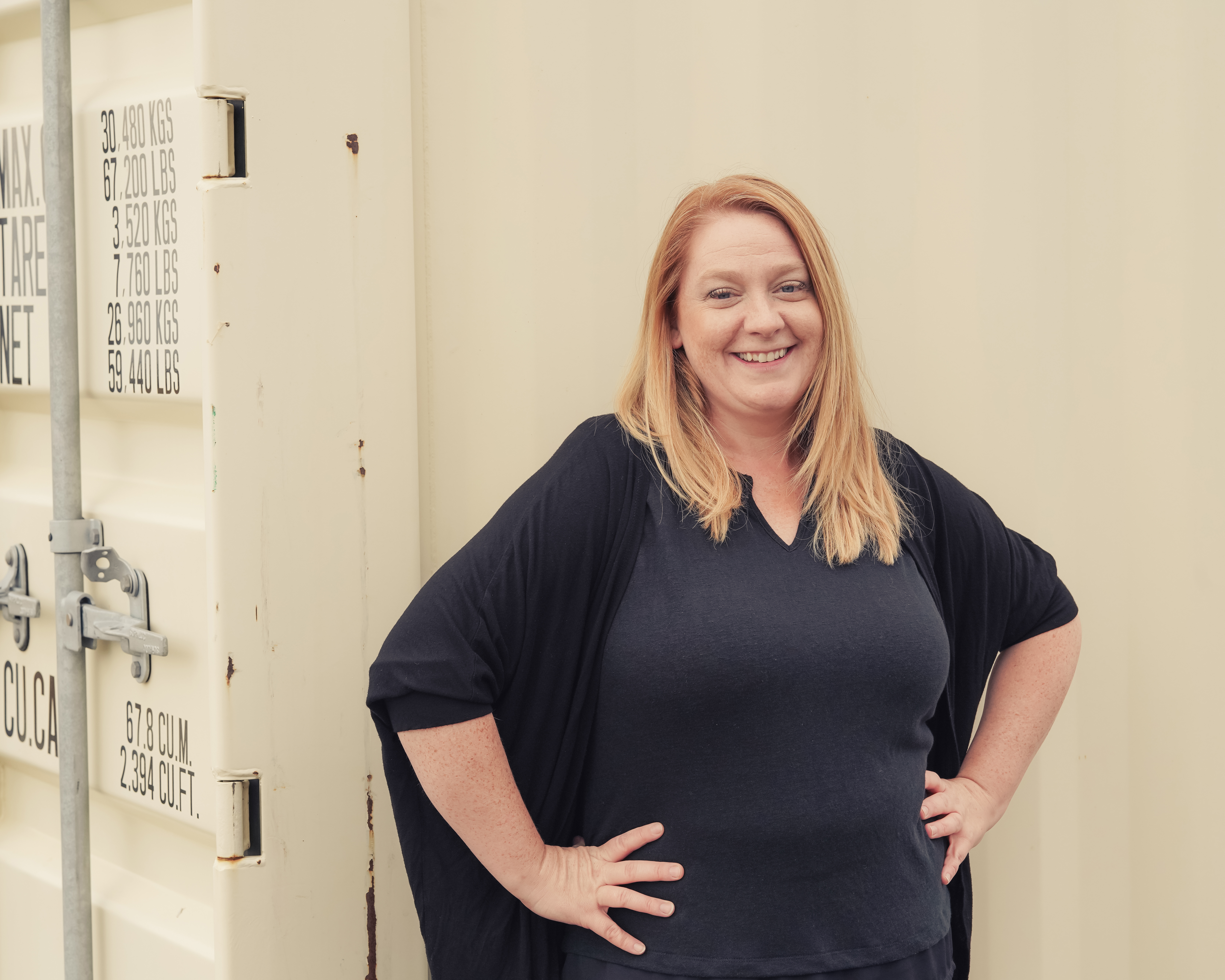 Michelle Finch
(TAP)
Born and raised in Calgary Michelle started dancing at the age of 5. Michele trained in ballet, jazz, tap and contemporary but fell in love with tap and the concept of creating her own rhythm style .Michelle has been teaching and choreographing throughout Calgary, Airdrie and BC for over 20 years . Dance has brought Michelle to perform and take classes in New York, Australia, Chicago , Seattle and Vancouver. Michelle loves to bring out each individual student's personality and style to help them shine!Michelle is also a RMT of 14 years , a Birth Doula and Postpartum Doula . She is a proud mother of 2 energetic boys. Miss Michelle is looking forward to her 5th season at Elements!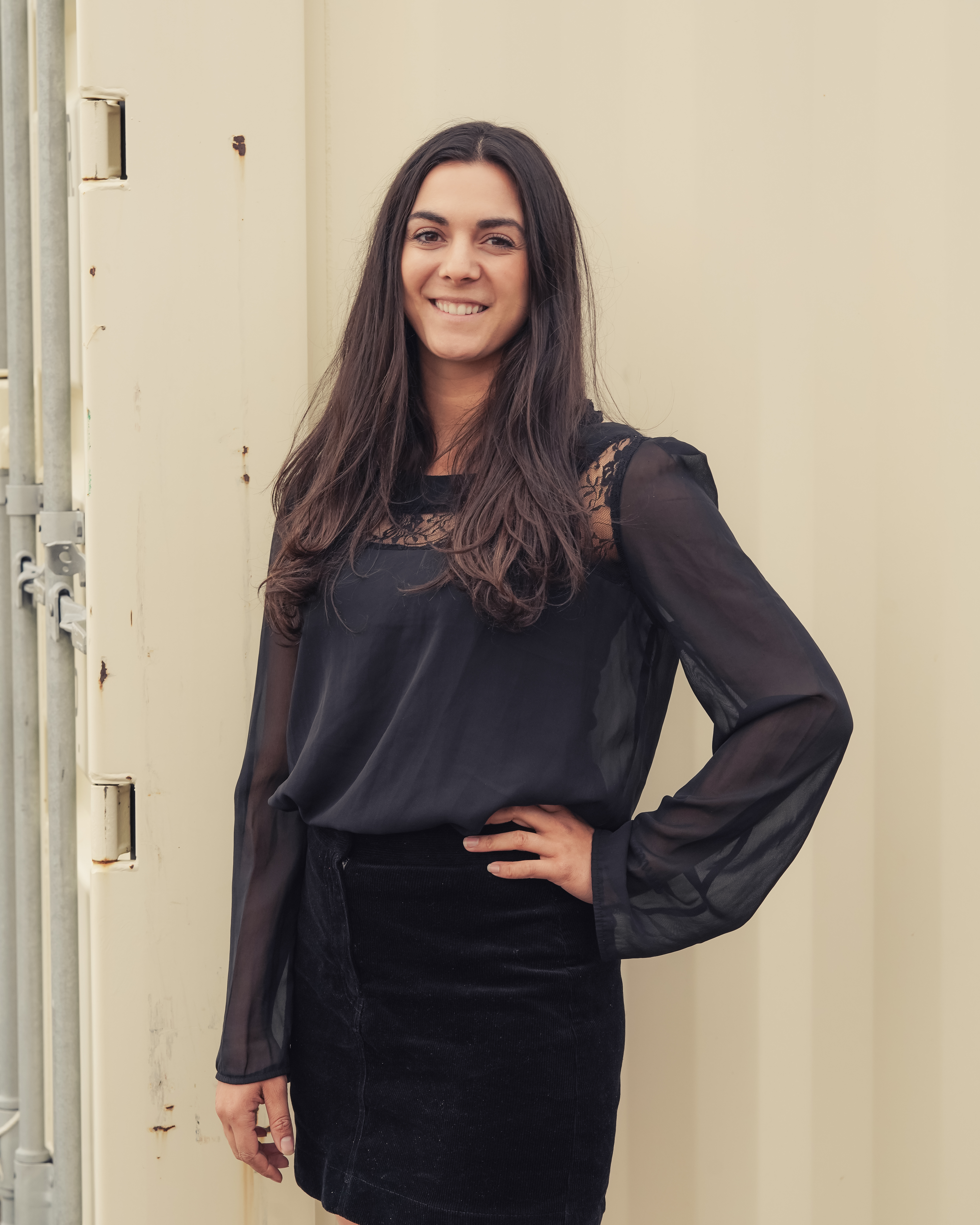 Meghann Michalsky
(CONTEMPORARY)
Meghann is an independent Dance Artist working in Calgary. She completed her BA in Contemporary Dance, concentration in Choreography and Performance from the University of Calgary. Since graduating she has rigourously pursued her dance technique training in Canada as well as in London, Amserdam and Vienna.  She recently received the 2019 RBC Emerging Artist Award at the Mayor's Lunch for Arts Champions. She is the first Dancer/Choreographer to receive this award. Between 2014 and the present, Meghann has created eight new works. Four of these were major works between 20-35 minutes in duration. All of them were professionally produced by dance organizations and festivals, or self-produced, in Alberta, and one piece was presented abroad at the 2016 artArtica Festival in Finalnd. Meghann has been awarded Choreographic Residencies fro m the University of Calgary, W & M Dance Projects, Theatre Junction and DJD Dance Cetnre. Meghann is thrilled to be joining EDC for her first season where she will continue to develop the contemporary program!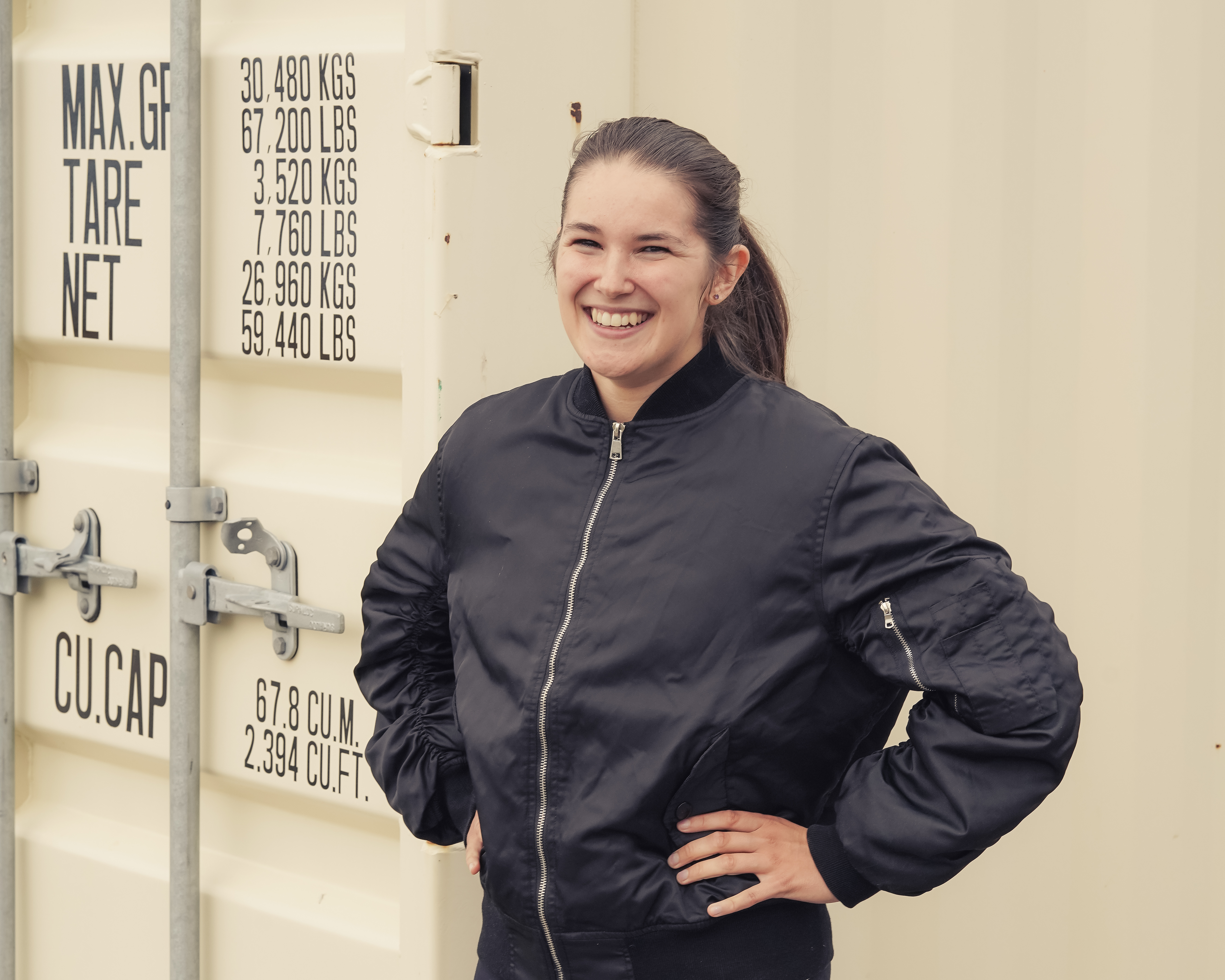 Morgan Pack
(BALLET, ACRO)
Morgan grew up in Saskatchewan and moved to Calgary 10 years ago. She is passionate about dance and moving your body daily. Morgan currently coaches a number of competitive disciplines including acro, ballet, gymnastics and yoga. She is AAC1 and AAC2 certified in acrobatics and has her Foundations and Module 1 in TADA hand balancing, in addition to being a registered RAD ballet instructor. This is Morgan's 2nd year teaching at Elements and she is excited to teach all dancers from Mini Movers to senior! She encourages everyone to be both a student and a teacher at every time in their life, there is always more to learn and practice makes progress! Morgan is excited for a great season!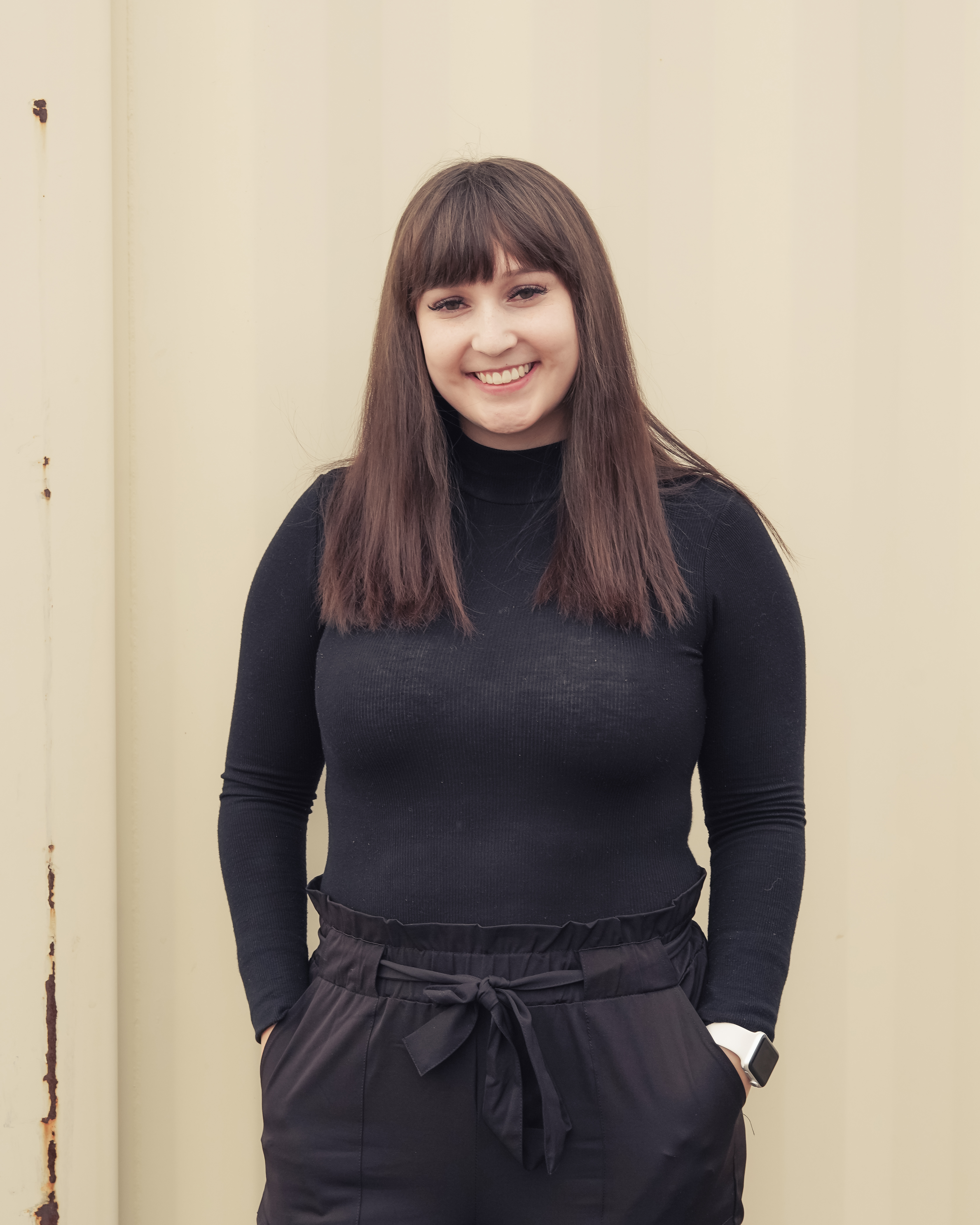 Daphne White
(ACRO, BALLET, JAZZ, LYRICAL)
 Daphne began dancing at the age of 3 and has continued to grow into an established dancer and teacher in jazz, tap, ballet, contemporary, hip hop, musical theatre, acro, and fitness. Throughout her 17 years of training, she has performed in several musical productions, such as Camp Rock: The Musical, Cinderella, and Fame Jr.
She has traveled all over Canada and the US to participate in workshops and competitions and has completed her Advanced 2 exam with RAD. Daphne has her Certificate in Ballet Teaching Studies with the RAD, her Level 2 certification with Acrobatic Arts, as well as obtaining certifications with, Acrobatique, and Progressing Ballet Technique.
Daphne wishes to share her innovative choreography with endless audiences, and hopes to inspire young dancers! She looks forward to her 2nd year on staff at EDC!